Stansted Airport Transfers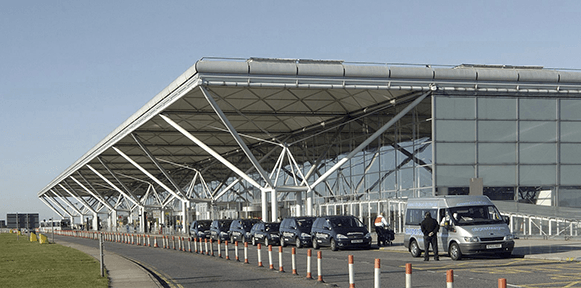 London Stansted airport is an international airport northeast of Central London. The airport serves millions of passengers each year, and Atlas Cars has made its mark in terms of timely Stansted airport transfers.
In addition to managing airport transfers for other London airports, our service orientation ensures the same level of customer satisfaction for travelers to and from Stansted Airport. Our drivers are trained to handle each transfer with proficiency, and they will greet you upon emerging from the arrivals lounge with a sign displaying your name.
The entire experience of sitting in one of our comfortable cars will give the feeling of being truly at home. Moreover, being an entity that is conscious about the environment, we were the first in the UK to introduce an entire fleet of eco-friendly Toyota Prius cars, and they are readily available upon demand.
All drivers taking care of airport transfers are thoroughly interviewed during a challenging selection process, and after the internal procedure, vetted by the Public Carriage Office (PCO), as well as the London Police. The same procedure applies to other drivers in our organization.
Our fleet includes a variety of comfortable cars, from saloon cars to high-end executive fleet comprising of Mercedes, BMW and Audi, that will make your Stansted Airport transfer a relaxing one.
Leave it to us to seamlessly provide you timely Stansted Airport transfers, by calling 0207 385 8888.
Let's Go
Get Instant Booking