Luton Airport Transfers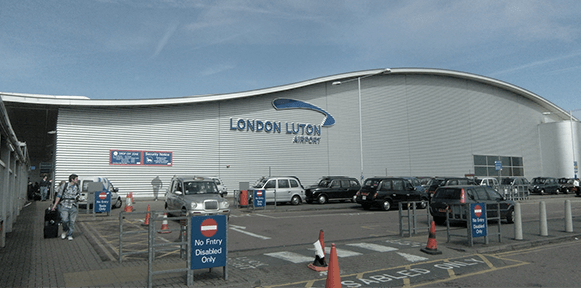 Luton airport is an international airport north of Central London. The airport handles in excess of 9 million passengers each year, and Atlas Cars has diligently provided reliable cab-hire services for Luton Airport transfers.
Located in the Borough of Luton, the airport has a demanding schedule, and Atlas Cars' 24x7 operations are prepared to handle any job. Our drivers are on call to provide services to and from Luton Airport, and are trained to handle each job with utmost professionalism and a strict code of conduct. Upon your arrival to Luton Airport, the driver will greet you cordially, with a sign that displays your name and ensures ease of getting you to the car and onto your destination.
Our 400-strong fleet of cars comprises luxurious E & S Class Mercedes saloon cars to MPVs. Being an entity that cares about the environment, we were the first in the UK to introduce an entire fleet of eco-friendly Toyota Prius cars, and they are readily available upon demand.
Putting the security of our clients at the forefront of all our services, our drivers are thoroughly interviewed during a challenging selection process, and after the internal procedure, they are licensed by the Public Carriage Office (PCO), and vetted by the London Police.
Leave it to us to seamlessly provide you timely Luton Airport transfers, by calling 0207 385 8888.
Let's Go
Get Instant Booking