Heathrow Airport Transfers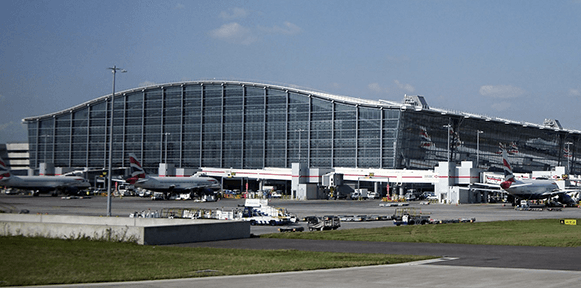 London Heathrow Airport is the busiest airport in Europe by passenger traffic, and Atlas Cars has decades of experience in successfully managing Heathrow Airport transfers.
After 50 years of relentless cab-hire and seamless Heathrow Airport transfers, we are extremely diligent in understanding the timely needs of travelers to and from this international aviation hub. Consequently, we have 24x7 operations that guarantee accurate service to thousands of travelers and tourists that we serve every year.
All our vehicles are checked forehand to ensure cleanliness and an amicable experience upon your arrival or en route to Heathrow Airport. Our drivers are trained to handle all scenarios with professionalism and have to pass through a series of background checks before coming on-board are team, ensuring that your journey will always be in secure hands. The moment you land at Heathrow Airport, you will be greeted by a chauffeur who will be holding a sign displaying your name.
Our fleet includes a variety of comfortable cars, from saloon cars to high-end executive fleet comprising of Mercedes, BMW and Audi, that will make your Heathrow Airport transfer a relaxing one.
Leave it to us to seamlessly provide you wonderful Heathrow Airport transfers, by calling 0207 385 8888.
Let's Go
Get Instant Booking