Contact Us
Android App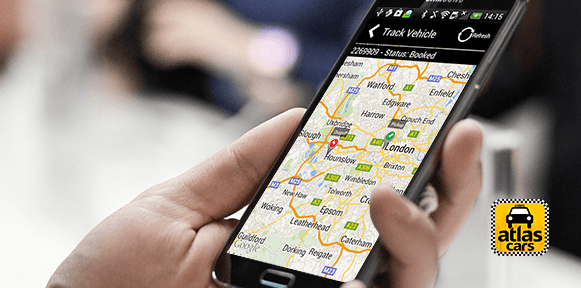 Atlas Cars of London has an android app to accommodate thousands of passengers who utilize the famous Google-powered Android platform.
For the past 50 years, we have focused on constantly evolving our business for the better, and our android app is a testament to our innovation focus.
The Atlas Cars android app allows thousands of passengers with Android devices to reach their destination via a simple 3-touch booking process.
Our android app carries a number of benefits. A plethora of tasks that can effectively manage the booking process, such as checking prices, cancel a booking, checking status or even track your vehicle, are all part of the app.
Moreover, never worry about managing your cab payments again as our android app conveniently integrates payment through debit card, credit card or cash.
It's the perfect combination of technology and convenience to make the experience of booking a cab like never before. Download the Atlas Cars android app today and enjoy an experience you won't forget.
Let's Go
Get Instant Booking